Hello lovely ladies and sorry for the delayed posting! I don't know what it has been with this beautiful weather but it has given
me the shopping bug and I've been shoe shopping instead of beauty shopping! But, since 'tis the season for fun summer footwear and a chance to bare your latest pedi colors (mine is OPI Green, similar to the one shown at right) I thought I'd share some of my fun shoe finds.
I actually walk to work each day and walk home for lunch so I HAVE to have a pair of shoes that will be comfy for about a mile a day. No heels here. I just can't stand orthopedic sandals (not until I'm 75 at least) so when I saw these on Nordstrom and the reviews raved about the comfort, I had to try them. They are almost as comfortable as slippers! Couldn't be happier with them.
Sam Edelman Trina Sandal, comes in about a dozen colors, $99
I also have my eye on these Tory Burch wedges. I love the color and the heel and think they'd also be a good walking to work shoe, although I haven't made the purchase yet. I need to decide soon because they are on sale from $190 down to $130!
And finally, with the Coach sale going on, I have my eye on a few great deals from Coach. Granted, it doesn't look like any good daily wear shoes, but could you really say no to these when they are marked down to $150 from $225?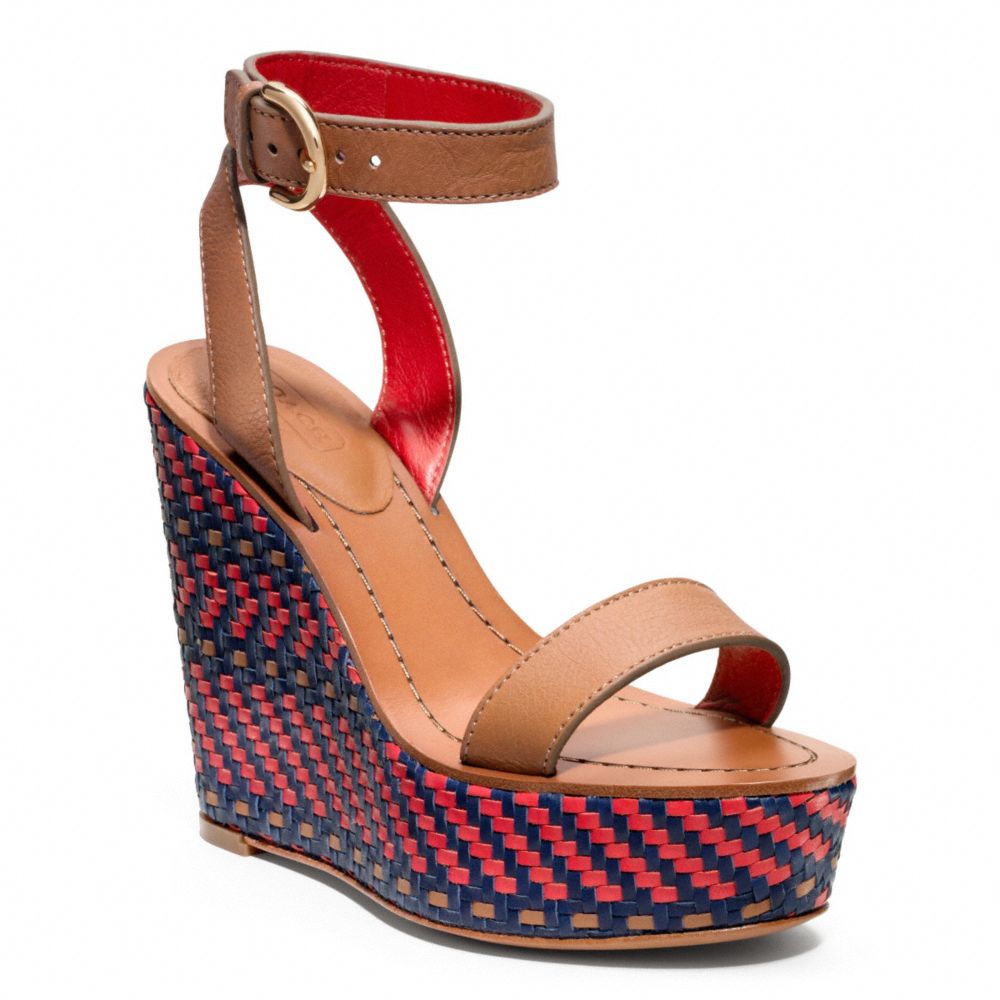 I also totally love these from Coach but wonder if they would slip off too easily. What do you think?
Well, there you have it. My latest shoe shopping picks. What are you wearing this summer? What polish do you have on your toes? Leave it in the comments! And next time, promise, I'll be back to beauty. 😉